Covid-19: How to keep your business safe this winter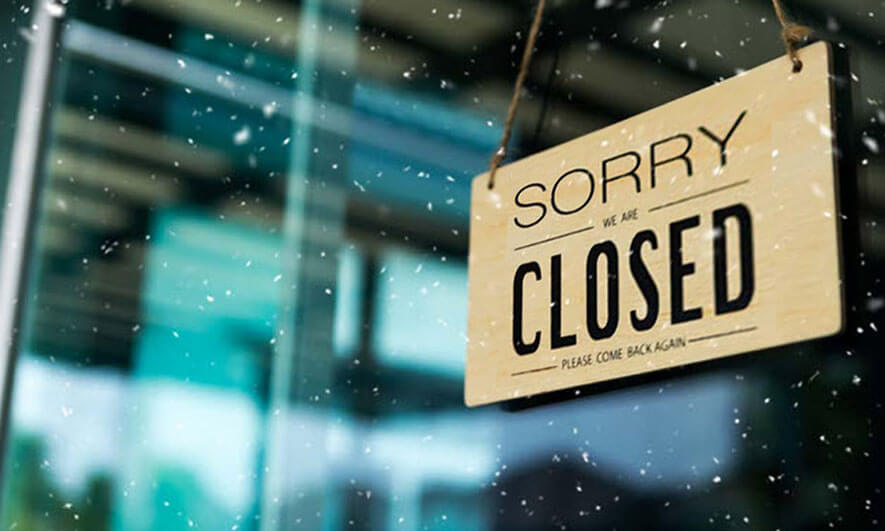 As winter continues to creep in, it's not just the short days that can affect your business. Growing rates of Covid-19 mean that your business can be affected in a range of ways, from employee illness to lockdowns closing small businesses venues. So how do you make sure your business not only survives, but also thrives this winter season?
Follow these top tips:
Put health and safety first
Prioritising your employees' health is the first key step to ensuring your business keeps running throughout the winter months. You can offer flexible or remote working options, Covid testing options at your place of work, and provide masks and hand sanitiser to your employees.
Plan for all possibilities
Are you ready for the case of another lockdown? What if your employees need to shield? Understanding the potential impacts on your revenue forecast and sales cycle can help you plan adjustments to ensure your business stays open. 
Communication is key
Make sure you are keeping your clients, partners and other stakeholders aware of any new policies or operational changes. Transparency will ensure that everyone who has a stake in your business stays confident in your next steps.
Be ready to adapt
Business plans don't last like they used to. With Covid-19 changing the way we live our lives, your business needs to be ready to adapt to ensure you can continue serving your clients.
Plan your finances
Having a contingency plan is key for any business, and this is more important now than ever. Do you have a safety net in place for when you need it? If not, research governmental financial assistance plans.
Stay compliant
Covid-19 Government policy changes have affected how businesses run, including often managing a remote workforce. Make sure you stay up to date on any new guidance.
Get ready for the 'new normal'
You've planned for all outcomes, put new policies in place and ensured your staff are staying safe and keeping healthy. So what next?
Investing in the right technology is critical for businesses adapting to the 'new normal'. TainoSystems is here to support all your software needs, at every step of your journey.
Click here to speak to our team today