Moving your business online – why you need a great website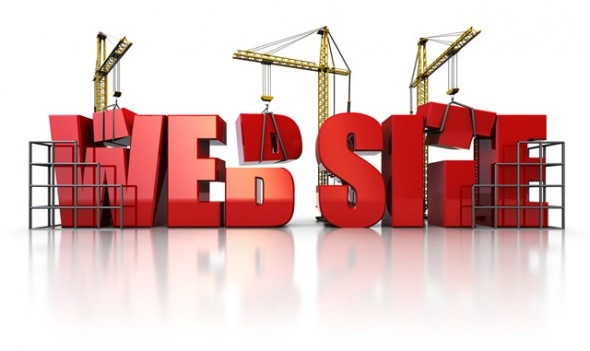 It's no secret that the past two years have hit businesses hard. With Covid-19 causing multiple business closures, staff absences and remote working mandates, business owners have had to think on their feet to keep their businesses open, and importantly, profitable.
One of the biggest changes for in-person businesses has been to offer online alternatives to their services. With these changes comes a range of questions. Does my business need an ecommerce store? Should I offer membership options online? How will this impact my current customers?
If this is the first time you've had to consider these questions, you're not alone. Moving your business online requires a fine balance to ensure you're able to keep your current loyal customers whilst expanding your customer base. Luckily, we're here to share tips on how to make a great business website.
Copy is King
As a business owner, it can be hard not to want to spill everything you know into your website. You're an expert in your field or products, so why wouldn't your customers want to know that? They do. BUT they don't have all day to read about it.That's why good copy is important. The average visitor stays on a website for just 15 seconds. That's 15 seconds you have to grab their attention (and their custom). Your writing should be clear, concise and straight to the point.
Design to delight
We've all been there before, clicking on a Google product link just to be brought to a poorly designed website that's anything but easy on the eye. Why would you make a purchase from a website when so little effort has gone into it? Poor quality websites reflect poor quality products, and that's not the message you want to be sending.Take the time to create a design for your website that will attract and delight your visitors, making them want to stay longer and hopefully make that all-important purchase.
Track your visitors
Understanding visitor behaviour is key to ensuring your website is running at optimal performance. Are your visitors leaving after reading the homepage? Are they abandoning their carts? These insights will help you to put in place changes to your website that lower these statistics and improve conversion rates.Google Analytics is one of the most popular analytics tools that gives website owners in-depth insights into visitor behaviour. By tracking who is clicking where and how long visitors are staying on your website, you can start to understand your users and what they want.
Everyone loves good news(letters)
Just like with your in-person business, you don't want customers to make a one-off purchase and never return. You want to build up a good relationship with them so they keep returning for more. In the digital world, building these relationships can be trickier, as there is no face-to-face interaction.Here's why newsletters can help. Reaching out regularly to your customers to share interesting news, stories and discounts can keep a continuous dialogue running with them, ensuring that they don't forget you. Just remember not to keep it too salesy, they want to be entertained by you, not sold on products constantly.
Professional and affordable support
If you're busy dealing with your business, you probably don't have the time or resources to be building a website from scratch yourself. That's why at TainoSystems, we are on hand to develop websites that are tailored to your specific business needs. With competitive rates, we're able to offer you a comprehensive web development package at a cost that works for you, with continuous support throughout.
Reach out to us today to find out how we can transform your online business.